behind the name
The term 'Black Collar' originates from coal mines and oil fields. Black Collar workers understood the hard, physical and even frightening conditions of a day's work - it literally stained their collars black. Today, the concept of Black Collar has developed and to us, it goes beyond the limitations of specific jobs or industries. 'I am Black Collar' is a mindset – it's about being you, living your truth and making your dream happen. Whether you're a creative, a corporate, a tradie or a professional, in a job or in life – you are Black Collar.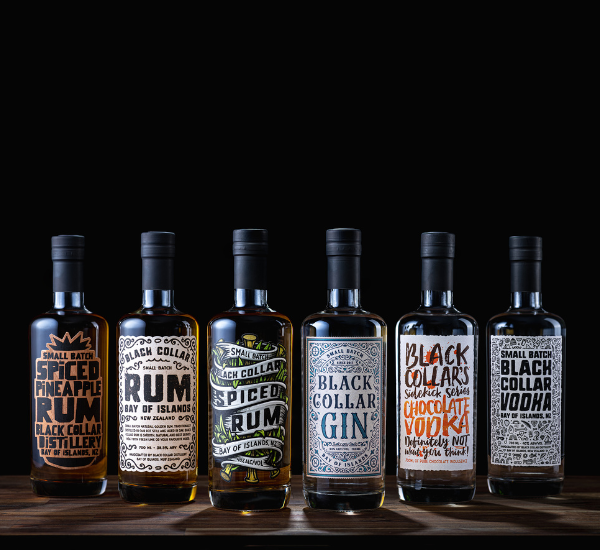 The Road we took
We wanted to make something; to put a product out there with our name on it that people would enjoy and talk about and ask for more of.
We wanted to come up with our own ideas, to try new things, to succeed, to fail, to improve and to try again, as many times as we needed to. We wanted the freedom to do things our way and ultimately, to do something that we're proud of every single day. So we created Black Collar Distillery in 2017 with a simple goal – to make premium spirits for people just like us; people like you. 
We started off with vodka, which won international awards right from the start. Our gin and rum quickly followed suit. We continued to develop our flavours and added limited edition runs. As time went on, we were selling in more and more stores and were on shelves in bars all over New Zealand. We were being featured in magazines and stores and bars were asking to stock us. Most importantly, people were talking about and enjoying our spirits.
This is where we wanted to be. This was our vision when we set out. But we're not stopping. We're just getting started. We are Black Collar. We make rum, gin and damn good vodka.
The place we call home
Black Collar Distillery is located on the outskirts of Kerikeri, Bay of Islands, New Zealand. The region is the tropical playground of New Zealand with 144 islands, undeveloped beaches, breathtaking views and a very rich cultural history. Our distillery has the most advanced pot stills and distilling equipment in the world. This allows us to produce spirits that are full of flavour whilst minimising our impact on the environment. We wanted to be at the forefront of industry change by utilising sustainable resources and processes so our equipment has been custom designed to maximise efficiency and reduce our environmental impact.
Our electricity is generated from renewable sources - wind, water and sun - and we aim to run entirely from onsite solar panels in the foreseeable future. It's a big goal but looking to the future and continuously improving what we do are two of our core principles. Being forward thinking, decisive and taking action to reduce our impact on the environment is at the heart of our business. Any distillery is hugely reliant on water and it's a resource that we don't want to waste. With this in mind, we custom designed a closed loop cooling system that cuts production cooling water waste by 100%.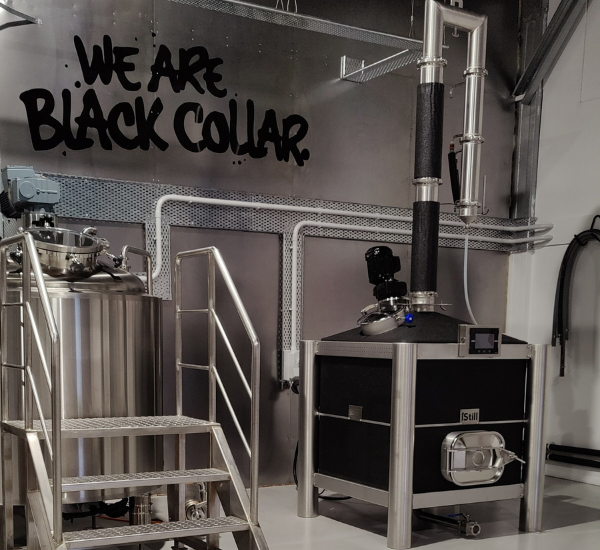 "Some distilleries use hundreds of thousands of litres of water every year to cool down their stills and equipment, which then goes down the drain. We're really proud of the fact that our waste production water is zero." 
We'd love to source all our ingredients from within the shores of New Zealand; however, some of our key ingredients - like molasses to make rum - and juniper; the key ingredient in gin - are not produced here due to New Zealand's climate - an unfortunate result of living at the bottom of the world! For these key ingredients, we source from selected suppliers further afield that have been vetted to ensure they're ethically responsible employers and the products they produce are fresh and full of flavour.